Call Attorney Christopher Lebherz
at 508-548-6600
or email [email protected]
Practice Areas
__________________
Special Education – New!
__________________
Real Estate
__________________
Domestic Relations Divorce and Child Custody
__________________
Criminal Litigation
__________________
Wills, Trusts, and Estates
__________________
Civil Litigation
__________________
Municipal Law
__________________
Bar Associations
Massachusetts Bar
Florida Bar
Barnstable County Bar Association
---
Testimonials
I began using Christopher Lebherz for legal services soon after he finished law school and passed the bar examination. Now, twenty years later, I continue to do so. Chris has become a friend, and trusted advisor. I would recommend him to anyone.
William E. Newton
C.H. Newton Builders, Inc.
---
Both my family and company have been using Christopher Lebherz's services for many years. Prior to that, we utilized the services of his father, George. Our business is a family business of which Chris has become an integral part. We have complete trust in him handling our affairs.
Julene Augusta, Vice President
Falmouth Lumber, Inc.
---
Christopher Lebherz has represented both my family and my business in all matters pertaining to real estate. Whether we are buying, selling or perhaps permitting, I rely heavily on Chris and his advice.
Daren J. McDonald
Clover Paving Company, Inc.
Equity Building & Contracting, Inc.
Criminal Litigation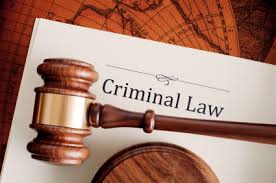 Let's start with the basics. A person is presumed innocent when charged with a crime. He or she is protected by both the Federal and State Constitutions. He/she has the right to be judged by a jury of his/her peers. The right to present evidence in his/her behalf. The right to confront and cross examine his/her accusers. Rights further conferred upon him/her by statute or by Judicial decisions known as the common law. Most importantly, the right to an Attorney.
Attorney Christopher Lebherz has been trying criminal cases for over thirty years. It is an endeavor, for him, which is part science, and part artistry. Attorney Lebherz cannot impress upon one enough how important the Courtroom experience truly is. It could be the difference, quite literally, between going home to the family or a stint in County jail. Or worse. Attorney Lebherz has built a trustworthy name and reputation trying cases. He is able to negotiate, assess, and take whatever actions are necessary to protect you, the client. If charged with a crime, you must hire competent Counsel. Or even better, hire expert Counsel, Attorney Christopher G. Lebherz.
Lebherz & Lebherz, Attorneys at Law, can be your advocate in negotiations or in the courtroom. We are located at Old Bailey Court, 99 Town Hall Square. Please call LEBHERZ & LEBHERZ, Attorneys at Law, at (508)548-6600 to schedule a consultation to review the details of your case.