Call Attorney Christopher Lebherz
at 508-548-6600
or email [email protected]
Practice Areas
__________________
Special Education – New!
__________________
Real Estate
__________________
Domestic Relations Divorce and Child Custody
__________________
Criminal Litigation
__________________
Wills, Trusts, and Estates
__________________
Civil Litigation
__________________
Municipal Law
__________________
Bar Associations
Massachusetts Bar
Florida Bar
Barnstable County Bar Association
---
Testimonials
I began using Christopher Lebherz for legal services soon after he finished law school and passed the bar examination. Now, twenty years later, I continue to do so. Chris has become a friend, and trusted advisor. I would recommend him to anyone.
William E. Newton
C.H. Newton Builders, Inc.
---
Both my family and company have been using Christopher Lebherz's services for many years. Prior to that, we utilized the services of his father, George. Our business is a family business of which Chris has become an integral part. We have complete trust in him handling our affairs.
Julene Augusta, Vice President
Falmouth Lumber, Inc.
---
Christopher Lebherz has represented both my family and my business in all matters pertaining to real estate. Whether we are buying, selling or perhaps permitting, I rely heavily on Chris and his advice.
Daren J. McDonald
Clover Paving Company, Inc.
Equity Building & Contracting, Inc.
Domestic Relations – Divorce and Child Custody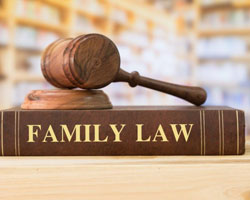 If one were to ask him/her self what matters most in life, the answer would be likely be family. The thought of the family breaking up is horrifying to most people. It affects one's love life, the kids, and of course is detrimental to finances. Most everything to get upset about is on the line.
For over thirty years Attorney Christopher Lebherz has negotiated, litigated and handled most any sort of controversy a family can face. Attorney Lebherz has even managed to convince a few couples to bury the past and to stay together. What matters most to him is that his clients are treated fairly by the process, and he will stop at nothing to ensure that happens. Absolutely nothing. Believe Attorney Lebherz when he says in Family Court, you need a strong advocate, not a shrinking violet. Attorney Christopher Lebherz is that advocate. A very strong advocate.
Lebherz & Lebherz, Attorneys at Law, can be your advocate in negotiations or in the courtroom. We are located at Old Bailey Court, 99 Town Hall Square. Please call LEBHERZ & LEBHERZ, Attorneys at Law, at (508)548-6600 to schedule a consultation to review the details of your case.