Right from Wrong – by Christopher Lebherz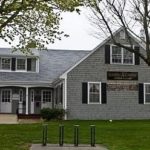 If a person dies as a consequence of another person's negligence or misconduct, the surviving family members of the deceased have cause to file a "wrongful death" lawsuit. Civil suits of this type often take place after a criminal trial, using similar evidence to gain a verdict that requires a lower "standard of proof." That is, while the prosecution of a criminal case requires that guilt be established "beyond a reasonable doubt," the plaintiff in a civil case need only prove that the defendant was responsible "by a preponderance of the evidence." Financial injury is the primary measure of damages in a wrongful death action, encompassing loss of support and services, lost prospect of inheritance, and medical and funeral expenses.
Lebherz & Lebherz, Attorneys at Law, can be your advocate in negotiations or in the courtroom. We are located at Old Bailey Court, 99 Town Hall Square. Please call LEBHERZ & LEBHERZ, Attorneys at Law, at (508)548-6600 to schedule a consultation to review the details of your case.