Do You Need A Lawyer? – by Christopher Lebherz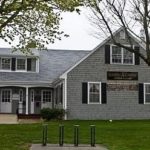 Many people think they will never need the services of a lawyer because they lead quiet lives and never break the law. The fact is, however, that many individuals find themselves involved in civil lawsuits, the most common of which involve contract disputes. For instance, if a property owner were to contractually engage the service of a contractor who failed to keep up his or her end of the bargain, the two sides may find themselves arguing their cases in court. Other instances in which homeowners may find themselves in a legal argument involve disputes over property ownership and damages to one person's property or real estate, which may be handled by a civil litigation attorney. Life can get contentious.
Lebherz & Lebherz, Attorneys at Law, can be your advocate in negotiations or in the courtroom. We are located at Old Bailey Court, 99 Town Hall Square. Please call LEBHERZ & LEBHERZ, Attorneys at Law, at (508)548-6600 to schedule a consultation to review the details of your case.