Coming to a Resolution – by Christopher Lebherz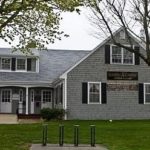 Civil lawsuits that arise from accidents and injuries are often resolved early in the litigation process through a negotiated settlement between the plaintiff and defendant, when parties agree to settle the case.  This resolution between opposing parties can take place from the time the lawsuit is filed up to when the case has been tried but before the jury reaches a verdict. A settlement consists of an agreement by the plaintiff to give up the right to pursue any further legal action in connection with the accident or injury in return for monetary compensation from the defendant or insurance company. The final decision of whether or not to accept a settlement offer rests solely with the plaintiff.
Lebherz & Lebherz, Attorneys at Law, can be your advocate in negotiations or in the courtroom. We are located at Old Bailey Court, 99 Town Hall Square. Please call LEBHERZ & LEBHERZ, Attorneys at Law, at (508)548-6600 to schedule a consultation to review the details of your case.